Workforce Management, Capacity Planner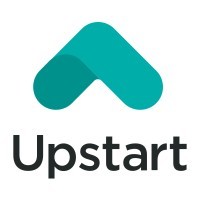 Upstart
Remote · United States
Posted on Saturday, April 22, 2023
About Upstart
Upstart is a leading AI lending marketplace partnering with banks and credit unions to expand access to affordable credit. By leveraging Upstart's AI marketplace, Upstart-powered banks and credit unions can have higher approval rates and lower loss rates across races, ages, and genders, while simultaneously delivering the exceptional digital-first lending experience their customers demand. More than two-thirds of Upstart loans are approved instantly and are fully automated.
Upstart is a digital-first company, which means that most Upstarters can live and work anywhere in the U.S. We also have offices in San Mateo, California; Columbus, Ohio; and Austin, Texas.
Most Upstarters join us because they connect with our mission of enabling access to effortless credit based on true risk. If you are energized by the impact you can make at Upstart, we'd love to hear from you!
The Team
As a Workforce Management, Capacity Planner at Upstart, you will be responsible for Capacity Planning for the frontline staff who work with our borrowers every day. You will perform trend analysis on critical staffing drivers (Volume, Average Handling Time, Attrition, Shrinkage, Occupancy) to provide accurate staffing recommendations to help frontline Operations meet performance and efficiency goals. You will work closely with Sr. Leadership in Operations, Recruiting, and Finance to ensure the appropriate number of associates are recruited, hired, trained and ready for production in time to meet business demand.
Position Location - This role is available in the following locations: Remote
How you'll make an impact:
Analyze trends in critical staffing drivers (Volume, Average Handling Time, Attrition, Shrinkage, Occupancy) to develop robust models to create all Capacity Planning files.

Create monthly, quarterly and yearly staffing plans that include FTE Need, Staff on Hand, and Staffing Conditions.

Examine staffing plans and current trends to identify internal and external hiring needs.

Prepare and deliver detailed analysis to Senior Leadership monthly regarding key staffing drivers, trends, and future projections.

Provide expertise and support for new initiatives that require changes to staffing plans. Perform various scenario analysis to help determine the cost/benefits of these initiatives. Work closely with Business Partners to secure resources to support new initiatives or tests from a staffing perspective.
What we're looking for:
Minimum qualifications:

Bachelor's degree or equivalent practical experience

3+ years of experience working as a Capacity Planner in a call center environment

High School Diploma or GED
Associates/Bachelors Degree or Equivalent Work Experience
Preferred qualifications:

Advanced skill in Google Sheets specifically

3+ years of experience working in Financial Services
What you'll love:
Competitive Compensation (base + bonus & equity)

Comprehensive medical, dental, and vision coverage with Health Savings Account contributions from Upstart

401(k) with 100% company match up to $4,500 and immediate vesting and after-tax savings

Employee Stock Purchase Plan (ESPP)

Life and disability insurance

Generous holiday, vacation, sick and safety leave

Supportive parental, family care, and military leave programs

Annual wellness, technology & ergonomic reimbursement programs

Social activities including team events and onsites, all-company updates, employee resource groups (ERGs), and other interest groups such as book clubs, fitness, investing, and volunteering

Catered lunches + snacks & drinks when working in offices
#LI-REMOTE
#LI-Associate
This is a Non-Exempt position. Employees in this position are paid an hourly pay rate, on a bi-weekly basis, and are eligible to receive overtime pay for any hours worked over 40 in a work week, or over 8 in a work day if required by state law.
At Upstart, your base pay is one part of your total compensation package. The anticipated annualized base salary for this position is expected to be within this range. Your actual base pay will depend on your geographic location–with our "digital first" philosophy, Upstart uses compensation regions that vary depending on location. Individual pay is also determined by job-related skills, experience, and relevant education or training. Your recruiter can share more about the specific salary range for your preferred location during the hiring process.
In addition, Upstart provides employees with target bonuses, equity compensation, and generous benefits packages (including medical, dental, vision, and 401k). Sales positions generally offer a competitive On Target Earnings (OTE) incentive compensation structure. The salary listed below for sales roles is On Target Earnings which includes both salary and commission, assuming 100% target achievement.
United States | Remote - Anticipated Annualized Base Salary Range
Upstart is a proud Equal Opportunity Employer. We are dedicated to ensuring that underrepresented classes receive better access to affordable credit, and are just as committed to embracing diversity and inclusion in our hiring practices. We celebrate all cultures, backgrounds, perspectives, and experiences, and know that we can only become better together.