Licensed Mortgage Processor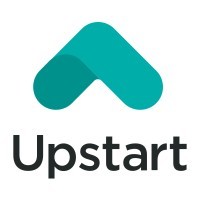 Upstart
Columbus, OH, USA
Posted on Thursday, May 18, 2023
About Upstart
Upstart is a leading AI lending marketplace partnering with banks and credit unions to expand access to affordable credit. By leveraging Upstart's AI marketplace, Upstart-powered banks and credit unions can have higher approval rates and lower loss rates across races, ages, and genders, while simultaneously delivering the exceptional digital-first lending experience their customers demand. More than two-thirds of Upstart loans are approved instantly and are fully automated.
Upstart is a digital-first company, which means that most Upstarters can live and work anywhere in the U.S. We also have offices in San Mateo, California; Columbus, Ohio; and Austin, Texas.
Most Upstarters join us because they connect with our mission of enabling access to effortless credit based on true risk. If you are energized by the impact you can make at Upstart, we'd love to hear from you!
The Team
Our Mortgage Ops team is the newest division at Upstart. For launch, we're looking to start with a HELOC product across several states. Over the next 18 months we're looking to rapidly expand the product across all 50 states. Over time, we will also add additional products, including additional equity and 1st mortgage products. The team will be small to start, so we're looking for individuals with a start up mentality, willing to go above and beyond their job descriptions to help our customers and ultimately put Upstart Mortgage at the top of the list for best places to get a Home Loan.
We're seeking Licensed Loan Processors to join us on the ground level to help build out our mortgage team. Our Licensed Loan Processors will be an integral part of our Ops organization, working directly with our mortgage loan applicants. The role requires excellent communication skills, strong analytical and problem-solving abilities, a passion for high-quality customer service and the applicant must already hold an NMLS License for Mortgage Originations.
Position Location - This role is available in the following locations: Columbus, Ohio (60 mile radius). We can only consider applicants that currently live within a 60-mile radius of Columbus, Ohio.
Time Zone Requirements - This team operates on the East Coast/Central time zones
We are hiring for the following shifts
AM Shift:

8:00 am - 5:00 pm EST; Mon- Fri

Mid-day Shift:

10:00 am - 7:00 pm EST; Mon - Fri
Travel Requirements - None
How you'll make an impact:
As a Licensed Loan Processor you will assist Customers with navigating the mortgage HELOC process by helping them understand the loan products we offer as well as talking them through their pricing options.

Deliver an outstanding customer experience by representing Upstart when working with potential borrowers as part of the verification process.

Serve as a resource for customer issues, complaints, application information verification, and other complex tasks.

Identify possible areas of process and workflow improvements, contribute to the development and implementation of solutions.

Responsibilities will include outbound (warm) calls; inbound phone support, and email communications.

Act as a utility player, supporting both pre- and post-origination efforts.
What we're looking for:
Minimum qualifications:

Must already hold an active NMLS License

2 - 5 years' experience in consumer lending, personal banking, mortgage or equivalent financial services experience
Demonstrated ability handling difficult or complex customer communications
Excellent written and verbal communication skills, with the ability to generate succinct timelines and escalation details
Experience with reviewing various tax forms and schedules, financial statements, credit report details, and general lending concepts
Ability to think critically and propose creative solutions as well as flag inconsistencies in documentation
Demonstrated knowledge of laws and regulations associated with mortgage
High School Diploma or GED



Preferred qualifications:

Familiarity with Fraud and BSA/AML practices and procedures

Passion for delivering a great customer experience

Demonstrates patience alongside efficiency; can triage and prioritize questions or issues, take ownership, and drive problems to resolution

Very strong attention to detail, acknowledgement that a small mistake can have a large impact
What you'll love:
Competitive Compensation (base + bonus & equity)

Comprehensive medical, dental, and vision coverage with Health Savings Account contributions from Upstart

401(k) with 100% company match up to $4,500 and immediate vesting and after-tax savings

Employee Stock Purchase Plan (ESPP)

Life and disability insurance

Generous holiday, vacation, sick and safety leave

Supportive parental, family care, and military leave programs

Annual wellness, technology & ergonomic reimbursement programs

Social activities including team events and onsites, all-company updates, employee resource groups (ERGs), and other interest groups such as book clubs, fitness, investing, and volunteering

Catered lunches + snacks & drinks when working in offices


#LI-Hybrid
#LI-Entry
This is a Non-Exempt position. Employees in this position are paid an hourly pay rate, on a bi-weekly basis, and are eligible to receive overtime pay for any hours worked over 40 in a work week, or over 8 in a work day if required by state law.
At Upstart, your base pay is one part of your total compensation package. The anticipated annualized base salary for this position is expected to be within this range. Your actual base pay will depend on your geographic location–with our "digital first" philosophy, Upstart uses compensation regions that vary depending on location. Individual pay is also determined by job-related skills, experience, and relevant education or training. Your recruiter can share more about the specific salary range for your preferred location during the hiring process.
In addition, Upstart provides employees with target bonuses, equity compensation, and generous benefits packages (including medical, dental, vision, and 401k). Sales positions generally offer a competitive On Target Earnings (OTE) incentive compensation structure. The salary listed below for sales roles is On Target Earnings which includes both salary and commission, assuming 100% target achievement.
United States | Remote - Anticipated Annualized Base Salary Range
Upstart is a proud Equal Opportunity Employer. We are dedicated to ensuring that underrepresented classes receive better access to affordable credit, and are just as committed to embracing diversity and inclusion in our hiring practices. We celebrate all cultures, backgrounds, perspectives, and experiences, and know that we can only become better together.